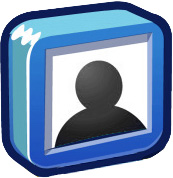 MATTHIAS KRULL
Register Number: 17619-104
Age:
49
Race:
White
Sex:
Male
Released On: 11/29/2022
The curious case of MATTHIAS KRULL, the Swiss banker operating in Panama who received a highly unusual 65% sentence reduction from his original ten year prison sentence, for cooperating in the arrest and conviction of several Venezuelan money launderers, received national attention in the media, has taken an additional twist. Krull, who recently engaged two new attorneys, has secured a second sentence reduction to Time Served, and he was released from Miami FCI on November 29th, having served only a little more than one year of incarceration.
Given that any of the relevant files are sealed, we do not know the circumstances that caused the Court to release him from Federal Prison, but some of the documents have been specifically sealed for a period of one year, which raises the possibility that there will be additional arrests within that time period, and that the pleadings remain sealed to prevent the targets from flight to avoid prosecution.
What many observers have considered favorable treatment of Krull, including allowing him to delay reporting to prison for a substantial period of time, and with him being required to serve only a short sentence for a serious crime, raises serious questions whether justice was served, and whether his token sentence serves as an effective deterrent to others who might consider laundering the proceeds of crime.
Although it is believed that most of Krull's testimony was before a Grand Jury, and therefore secret, the Venezuelan targets of his statements may endanger his life, and we trust that arrangements have been made to protect, or relocate him, and that he has already left Miami, where he established a residence during his case, because that location was available in the court file to anyone who wanted to know where he lived.